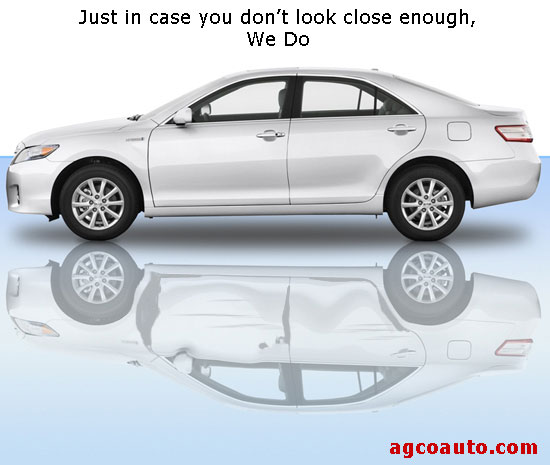 Many people see the wisdom of buying a pre-owned vehicle rather than buying new. The trick is to find a vehicle that is in good condition. With the AGCO pre-purchase inspection, you pay only for the time spent working on the vehicle. For example, we may determine after ten-minutes that there is a major problem. This may be all the information that you need to make a decision. In this case that would be all you would pay.
On another vehicle you may wish a total report. This could include not only present but likely future problems and pattern failures on the vehicle you are considering. With this information you can set up a maintenance schedule and budget future repair in a very cost effective manner.
AGCO has taken the pre-purchase inspection to a new level. We have developed a procedure we call predictive analysis. By combining physical inspection, vehicle service history and vehicle measurement, many times we can predict problems even before symptoms can be noticed.
A thorough inspection, performed by a professional is your best assurance. The pre-purchase inspection may detect a multitude of problems. The report issued by the inspector can also be used as bargaining leverage. This may often save many times the cost of the inspection.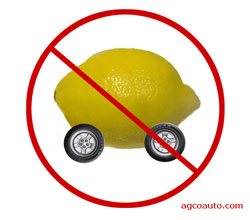 Just looking for a certified vehicle is little assurance of quality. These can merely be a used vehicle with an extended warranty tacked onto the price. Reports that are available without inspecting the vehicle may also be very incomplete. Such reports often only contain information purchased from insurance companies and warranty service providers. A serious collision poorly repaired in a back-street shop could go totally unreported. They may also lack information on any existing conditions that have not been repaired.
Before you invest in a used vehicle, let us give it the once over. Just call 225 291-6900 to schedule an appointment. You will see why we say AGCO is the place to go.
For more tips on buying vehicles check our Buying Vehicles, New and Used. You can also download and print our
Used Vehicle Check List, to help narrow your search.